This home is
priced right
for you!
Ready for More Info? Learn more about this great home at an amazing price!
Own this home for $19,900!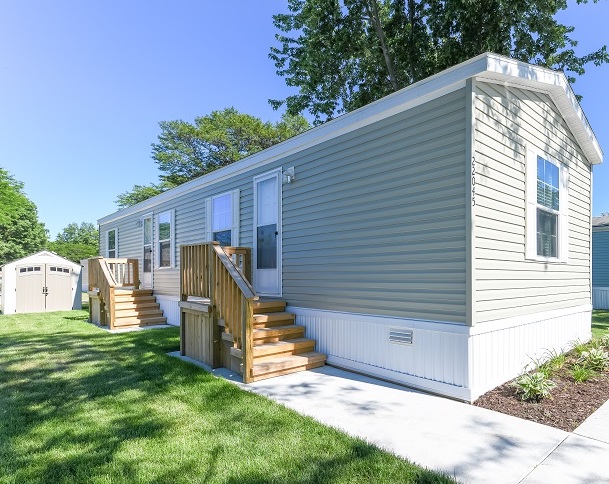 Why rent when you can own this home for $19,900?
New 2-bedroom, 1-bath Adventure Model Home
Open floor plan
Kitchen features cream colored cabinets
Complete set of appliances including a dishwasher, refrigerator, and stove
Full-size washer and dryer
Central air
Breakfast Bar
Living and Kitchen areas feature laminate flooring
Bedrooms feature wall-to-wall carpeting
Full bathroom features combination tub/shower
Crown molding throughout
Mini blinds on all windows
Storage shed
12-month home warranty
Qualified buyers may receive financing through 3rd party lenders
Move into this home in the following communities:
Are You Looking for Something Larger?
We have other 3 and 4 bedroom models available to choose from.
Starting at $24,900
880 sq. ft.
2 Bedroom, 2 Bathroom
Starting at $34,900
1,200 sq. ft.
3 Bedroom, 2 Bathroom
Starting at $59,900
1,500 sq. ft.
4 Bedroom, 2 Bathroom
*Prices and features subject to change. Availability varies by community. Furniture not included.
Move into these homes in the following communities: